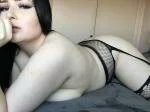 Horny......
FUCK. I just want my man to come home, so I can hop on his dick. That's all I want today, is a cock in my pussy. Is that so much to ask? Like come on, lemme just suck it then bounce on it for an hour or so! Pretty please? I've been extra good today.... fingering my pussy for men online ;) Doesn't that turn you on? I love being watched! Yes... another sexy confession of mine. (Watch me on CamSoda sometime! camsoda.com/brianablack You WONT be disappointed!) So anyway, about that cock in my pussy, I need it raw, I need it a little rough, and I NEED it now!!! Wouldn't you come running if a girl like me needed cock? Imagine if I was your neighbor... Always changing with my windows open, fucking myself on snapchat/cam while you watch. Lucky boy.... Always getting free shows. You owe me now. Tribute, then give me that cock, it's mine now and I will play with it as I please. Sound good? Good. Now get going!
0 comments - 512 views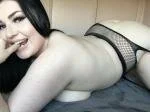 All smiles
Today has been great! I've been selling Snapchat subscriptions like its nobody's business, sold a ton of custom pic packages and now I'm heading off to cam land! Enjoy this pic from today, I look so friggin gorgeous it kills me!!! Add my public snap to see what you're missing...... @ curvypalebabe ;) I hope everyone is enjoying my posts!
0 comments - 597 views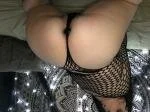 Fishnet Fantasy
It's no secret you're in love with fishnets on sexy BBW women and it's no secret I look so hot in them! I love the feel of the fabric on my skin, I love feeling clothed yet so exposed, which I am very exposed in these. I've worn this top out underneath others to give that hardcore sexy goth vibe, I dig it.. My pale skin, with my black hair, flashy make up, my beautiful long silky legs, and jiggly butt, I can make anything a sexy fantasy for you. Just give me a little time to get inside your brain, and i'll have you popping huge boners anytime I'd like you to ;) My favorite way to seduce is by mindfuck ;) .... Hope you're into a kinky woman like me. Become a fan to see more.
0 comments - 642 views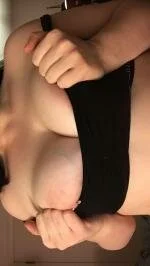 Who Doesn't Love Big Tits?
Meet my best feature, lol just kidding, but a feature that catches eyes for sure! I have DD tits, perfect pillows for my boyfriend to rest on. They are big, round, and soft with large pink nipples. You can even see some blue veins from how pale my skin is! You can see I have piercings I well! I got my nipples pierced about a year ago, I love them, they're hot as fuck. Don't you think? Now I KNOW you wish you could see more.... ;)
0 comments - 629 views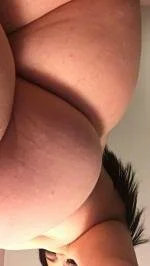 Girl Next Door or Domme next door? ;)
That's right! Your favorite girl next door is a Dominatrix! I love Dominating men/women alike (any gender of course). There's just something about total power exchange and FinDom that gets my panties wet ;) Making men realize that they're NOT the "Alpha" they thought they were is a hilarious and very rewarding career. I won't stop until I've turned every straight male into a cock sucking beta bitch boy. hahahha :) Hope I didn't scare too many of you off...... There's may sides to me! Become my fan and learn so much more about me.
0 comments - 497 views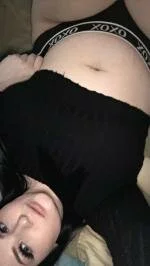 NYE Celebrations!
I love when a new year rolls around, feels like a fresh start in life! Start your New Year off right, become My fan, tribute, comment and enjoy all of my posts, then tribute again because I deserve it. You wouldn't dare ignore Me would you? ;)
0 comments - 542 views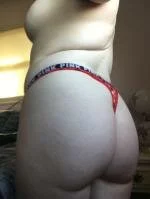 Panty Lover
Selling these little panties today. I hope the buyer wants me to cum on them for him ;) I love sending these intimate gifts, what a perfectly sexy gift!
0 comments - 612 views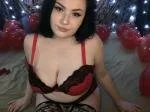 A day of filming with balloons
I create amateur adult films for fetish lovers. This photo is from my Balloon Blow up/Pop video! Don't I look so sexy in my red lingerie? My curves are to die for! I see you drooling.... Shut your bottom jaw and tribute to me. Only a true Goddess has a face, body, and mind like mine! Treat me as your Queen, my little wallet :)
0 comments - 539 views