Cameron Jade
Mild to Wild in Austin!
Profile ID: #2961
1 Fans
$ Tribute Cameron Jade $
Contact Her
5
Current Contest Views
5
Total Contest Views
voting is done by views. To help this person win, share this profile on Facebook
Cameron is the name, teasing is the game! I am an educated, girl next door currently in fashion design school and looking to be spoiled!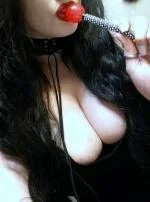 Austin · United States
Website: http://
Facebook:

Share this profile:
Facebook Twitter Google+ Next Girl
Create New Blog Post
no blog post yet
Tweet
lcv

Teasefun.com the hottest girls in the world

try your luck and become the hottest girl in the world

Social Media
Facebook
Twitter
Instagram
Pinterest
Reddit


APPS

Partners
Rich Men Dating
Tantra Dating
Sugardaddy dating



Hottest & Most beautiful girls in the world: