Han
Profile ID: #469
0 Fans
$ Tribute Han $
Contact Her
2
Current Contest Views
6
Total Contest Views
voting is done by views. To help this person win, share this profile on Facebook
Your goddess is here.

I am selling pics. KIK: goddess.han /// TWITTER: @goddesshan7

You earn, I spend. You work and live to please me! You just need to obey.

I am a naturally dominant FINANCIAL DOMME looking for Pay pigs and slaves to own and destroy.

Come to me piggys, you know you want me to rule your world like the pathetic little toys you are.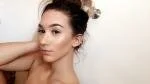 · United States
Website: http://
Facebook:


Share this profile:

Facebook Twitter Google+ Next Girl

lcv

Teasefun.com the hottest girls in the world

try your luck and become the hottest girl in the world


Hottest & Most beautiful girls in the world: