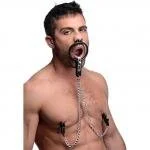 Menstruation eater
It always seems that males get more annoying (unbearably so) around the time my vagina is due to shed its lining. So bitchy, useless... and youre not even bleeding! But today i've had enough of your needy ass Get down, open wide Today youre going to taste me in a way you never have before... *pulls blood-drenched tampon from between legs* This is for you. Oh? You dont WANT to eat it? FUCK THAT, and FUCK you I'm going to fuck your mouth with this tampon for being such a whiney little bitch all day- 'Goddess these cuffs are too tight' 'Goddess i cant stand in this position any longer' 'Goddess i'm sick and cant fulfill my obligations' its a good thing you bought that lip retractor off my wishlist... finally get some use of it. Now, sit still while i tie you up... if you struggle is just means i get to brutalize you further *ties wrists at hips, and hips to ankles* Perfect. Now open up, if youre a good boy and eat without me having to force it in your mouth you'll get a special treat. (Comment if you wouldnt need me to force you, leave an email for the special treat)
0 comments - 53 views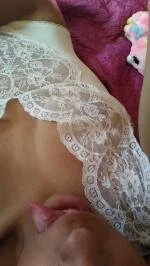 Milfy pics
I know you want to see more The curve of my booty in this lace My breasts bursting from the scalloped edges. Don't be a bum, leave tribute and cross to the dark side. I've got an extensive amount of photos from this shoot... You wanna see? Kik me about purchasing info MeanNina And check out my goodiebags on NiTeFlirT NiTeFlirT.com/SauvageGoddess
0 comments - 91 views
Wanna chat me? NiteFlirt
www.niteflirt.com/SauvageGoddess Because sometimes its just not enough seeing me... sometimes you want to hear my breath over the phone. Sometimes you need direct instructions on what you need to be doing. Come use the new chat feature to text with me, or give me a call and find out what play im up to. CALL AT YOUR OWN RISK
0 comments - 87 views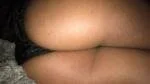 Forced intox
Although I am strict and have a very sadistic side... The feminine energy of nurturing is one of high importance to me, one only shown and entrusted to the most worthy of males. Proven valiant, noble and very fine😜 It was after a long night, of drinking and dancing... And yes there was bit of whip play before we finally decide to settle down He leans in for a kiss at the most opportune moment, such ease and yet effort. :::DENIED::: Feelings crushed, I giggle. "Your face is so cute when your defeated" I, now parading around in your favorite crushed velvet onesie, taunt and terrify you at the thought of what I may now do. I forced you to go shot for shot the whole night, we're both hammered beyond belief... It's lovely seeing how confused you are that I still have my wit's about me. I wrestle you to the ground and hog tie you, hands above your head then lay you on your back. I see you quivering at my every movement. A face full of velvet and ass cheeks is what you receive as reward for finishing all the drinks, planning the night, paying. They leave you breathless and I drunkly fade off to sleep, but not before giving you one last task "Once I'm asleep you make sure you get some hot pics of my ass so you remember your gift in the morning"
0 comments - 76 views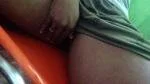 Scapha feel
The way I play with your ear, At first it was just a tickle. You barely noticed my thumb and index finger creeping up the side of your neck Now wafting at your lobe... And when they're cold? I can't help myself but use two hands Warming them up now we move into your second stage. Discomfort. Now that I can't_ won't stop they flush red with circulating blood... Warm skin flaps on the side of your face. It's irritating and invigorating all at once. Give in. I especially to curl the very top of your ear. Cartilage and all.. Rolling it in between my fingers like some painful little ear joint. But I'm still not satisfied. And then it sets in. You realize there is no escape to this. The final stage.... Submission and release. Your head and neck are like puddy in my hands now as I play with your ears... You're in a trance. MY trance. You belong to me now...
0 comments - 107 views