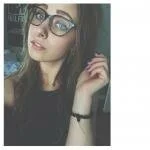 Looking for a "daddy" ;)
I need a sugar daddy! »21 »Michigan »College student. (Nursing). »Waitress.
0 comments - 121 views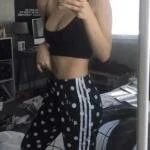 Short story...
The blindfold is tied tightly, enclosing my world in darkness. The table under me is hard and unyielding as I lay unable to move, bindings biting into my ankles and wrists securing me in an X position. Ensuring im exposed and vulnerable. You are sat in a chair by my head, I can smell you there and it both excites and relaxes me. There are noises in the room, I can hear you talking to a couple of people, I can hear the padding of dogs paws, it sounds like more than one but I can't be entirely sure. My body is tense and I'm straining to hear everything going on around me. Other sounds come to my attention, the rustle of a flogger, the quiet rattle of chains, other noises that I can't make out but they both scare and excite me more. I am aware of a spreading wetness beginning to drip from my pussy sliding into the crack of my ass. My nipples are tingeling so much craving to be touched. I'm trying very hard to lie still, I writhe within my bindings only able to move the tiniest amount, my body desperate to be touched. I Try to stop a whimper from escaping but you hear it and I hear you move slightly, I bite down on my lip trying to stop any further sounds and hear you chuckle at my distress. Your fist tightens in my hair and I hear an odd noise and then feel the part of the table beneath my head dissapear, my head held where it was by you, you pull on my hair forcing me head down and back.
0 comments - 150 views