Suzie Talbot
Wildest flower in the garden.
Profile ID: #654
0 Fans
$ Tribute Suzie Talbot $
Contact Her
3
Current Contest Views
11
Total Contest Views
voting is done by views. To help this person win, share this profile on Facebook
Calling all Guardians, Daddies, and Slaves! I am seeking one special Man... to claim me as their own. I am in my early 20's. I am very horny and love it when you talk dirty to me. Let me dominate you financially while you dominate me physically. I can also be submissive and sweet. If you are the right Guardian for me I will be a good girl and do anything you wish... as long as I am rewarded. SO do not hesitate and adopt me today to see what you have been missing!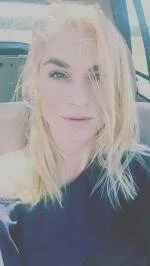 New York · United States
Website: http://
Facebook:

Share this profile:
Facebook Twitter Google+
Next Girl
Create New Blog Post
no blog post yet
Tweet
lcv

Teasefun.com the hottest girls in the world

try your luck and become the hottest girl in the world

Social Media
Facebook
Twitter
Instagram
Pinterest
Reddit


APPS

Partners
Rich Men Dating
Tantra Dating
Sugardaddy dating



Hottest & Most beautiful girls in the world: