Serve, submit, and send!
You can't help but be entranced with this Black Widow Goddexx. You crave to be entrapped in my web of desire. Serve me, submit to me, send to me! I can fulfill what your dark little heart desires.
0 comments - 43 views
Magnificent boobs!
If you want to see how magnificent, tribute me!
0 comments - 110 views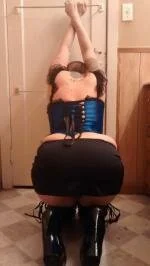 Booty Goddess!!
Look at my beautiful booty! I love it when it's worshipped!
0 comments - 142 views