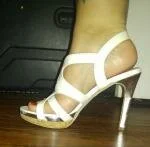 Feet worship!!
If you are looking for feet play, feet worship. I am yout girl pics, vids. I have more shoes to put my little toes in than you can imagine!!!
0 comments - 620 views
Lonely
Come keep me company.... Im very lonely and i am sure there is alot we can do together...
0 comments - 657 views