Sexy lingerie
Check out my amazon wishlist candydee87@gmail.com. Buy me something and ill video me wearing it. *kisses
0 comments - 580 views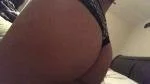 Want more? Ill give it to you.
Want more? Email me your desires with tribute to candydee87@gmail.com. 😘
0 comments - 539 views
Princess needing to be spoiled
Who wants to spoil me today?! I need a mani pedi. Come on piggies who wants to be my slave? To the highest bidder might get a picture of my new 6 inch heels showing off my pedicure. *kisses
0 comments - 547 views
While at work.... i do naughty things
I work in an office. All alone just me and my handsome older boss. Im his secretary. Boy do I have fanatsies about fucking him. I instantly feel my panties getting wet just thinking about it. When I'm all alone, i sit in his office and start to touch myself. Imagining his hands are all over. I hike up my skirt and start to rub my pussy with my hand. With the other i rub my big 34d breasts. Here i am half exposed secretly hoping he'll walk in on me n take me. I slide my fingers in and out of my pussy. Moaning softly. I put my leg while wearing my sky high heels on the desk. I imagine what his cock would feel like around my lips. Feeling the heat and pressure of his cock thrust in my mouth. At this point my fingers and chair are soaked. I imagine being bent over and taken from the back. He grabs a fistful of hair as i moan in pleasure..... i beg for his cum.....need him to cum......
0 comments - 615 views