Hottest Sexy girls in Bc Gallery
The Hottest Sexy girls in Bc .
Just browse the listings and select your favourite girl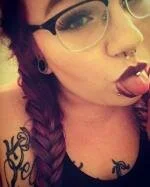 Lilly Craig
Vancouver Canada girls
I really enjoy being outside. I grew up on a farm. I love animals. I really enjoy hiking, camping, swimming in lakes, road trips, random adventures etc. I love music. It feeds my soul. I also really enjoy anything in the horror genre!! And history and random weird facts are my life. I love museums, I love learning, especially about different religions, languages, and cultures.
registered girls by name
Teasefun.com the hottest girls in the world
try your luck and become the hottest girl in the world

Hottest & Most beautiful girls in the world: